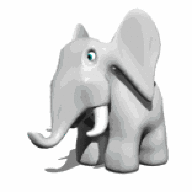 Joined

Sep 27, 2002
Messages

115
Hello everyone!
I'm about to purchase this diamond
Carat: 2.0
Clarity: SI2 (no visible inclusions)
Color : I
Height 5.04
Tot. Depth: 63.4
TA% 60.5
CR% 14
PAv Depth %43.5
Culet Pointed
Girdle: Medium to Thick Faceted
Finish: Good/ Good
Flour: NONE
Don't get me wrong , I read almost every post on this forum and think I know a little bit about diamonds already.
I know this stone is not "perfect" in your opinion. Try to understand , not everyone can afford ideal cut H&A stone.
I just need your opinion, will this stone be sparkly and beautiful for the casual observant ?
Here are HCA scores for this diamond
Selected: 63.4% depth, 60% table, 14% crown, 43.5% pavilion, 0% culet.Factor Grade
Light Return Very Good
Fire Good
Scintillation Good
Spreador diameter for weight Good
Total Visual Performance 3.7 - Very Good - Worth buying if the price is right.
Please help.
Thank you all!

Forgot to mention , this is RB diamond