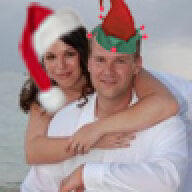 Joined

Jan 8, 2007
Messages

3,962
I''ve had a really rough couple of days.
I guess I''ve been fooling myself this whole time, and now I''m so far in I''m scared to get out. I''ve been a LIW for a while now. I have been honest and out in the open with my boyfriend from the beginning. He knows that I don''t plan on living in TX forever, and he has always agreed with me that he will eventually want to move back to the east coast to raise kids. (Where both of our families live.) We have also discussed getting engaged and how we should be together for a couple of years before we do it. Well, it''s been 3.5 years. So naturally, I''m wondering whats going on. My boyfriend has never been a very emotional guy, or someone who knows the right thing to say...or someone who is able to communicate very well at all. So whenever I would bring up getting engaged or getting married, or moving....he would usually change the subject, crack a joke, or flat out tell me that he didn''t feel like talking about it. This of course made me feel like it might never happen, so I would continually pressure him to speak to me bluntly about our future, which would only make him more vague. On the other hand, sometimes he is more than willing to talk about it.
A big part of our problem is that he changed jobs a year ago. This job is 100% more demanding and with zero perks. He works from 7am to 9pm six days a week. No overtime pay. No health insurance. His boss is a manipulator who had two similiar businesses in another state that failed. To be clear, my boyfriend is the manager of an auto shop. His boss is the owner. My boyfriend has caught his boss on more than one occasion adding "extras" to customers bills in order to get cash. My boyfriend right there and then said that he wouldn''t be a part of it. But his boss does other things....like use company money to buy vehicles at auction and then sells them and pockets the money instead of putting it back in the company account. He also pays my boyfriend half in check form, and half in cash form in order to avoid taxes. My boyfriend doesn''t have a problem with this, but I do. It''s against the law, for one thing. The thing that bothers me the most is that my boyfriend idolizes this guy. His one big goal right now is eventually his boss will want to make him a partner and they can open multiple shops together. Let me tell you, this guy, for the last year, has said that he was going to get health insurance for his employees. He hasn''t. Instead he purchased another shop. In december when my boyfriend was promoted to manager, he was supposed to be able to negotiate salary after a two week period. It''s the end of march...no raise. My boyfriend was actually supposed to be promoted 6 months before he finally was...his boss procrastinated until the last minute. That''s what he likes to do.
The point of all this work stuff, is that when it came to getting engaged my boyfriend always had an excuse. "After I get promoted", "After I get my raise." "After the other shop is up and running." ect ect. So right now, he''s actually he''s taking a pay cut to work MORE hours with NO time off or benefits.
Back to the engagement story. So, like I said earlier I''ve been thinking that it''s coming....eventually. And yesterday and the day before I have broken down. He just makes me feel like I can''t talk about it...that it''s wrong to be excited without a ring on my finger, that I''m pressuring him. When I finally decided to have a tuscan themed wedding, I got excited and told him about it, even though a part of me was screaming, "DON''T DO IT!!!" He, again, didn''t really want to talk about it when I brought it up.
Last night we were talking about his boss and the new shop. I admit that I said some not so nice things about his boss, and how he''s manipulative. I brought up the tax fraud and the extra work on people''s bills...and how he likes to procrastinate. I also brought up his old shops and how they failed. He said the old shops failed because the previous owner had a bad reputation so no one wanted to bring their car there. I told him it was obviously more than THAT. (Using all of the previous examples.) He got so defensive and was like, "so...you''re a business major now? You know what you''re talking about?" No, but I know right from wrong, and I can smell a rat better than the next person. So this conversion, along with the fact that I have been extremely lonely and resentful lately made me tell him that I didn''t think I could be with someone forever who wants to be involved in that type of business, because it''s too risky. All it takes is for my boyfriend to get seriously hurt and he''ll lose his house. All it will take is one person realizing they had an extra $200 worth of stuff on their bill, or an audit for the business to fall on it''s behind.
Which in turn, cause you know how girls are, had me thinking outloud to him. About how he will always pick this loser over me. How if he can''t even propose when he says he''s going to, how do I know he''s going to be willing to move with me to the east coast in a few years? How it shouldn''t be like this. How if he KNOWS we are going to get married, then we should be able to have an adult conversation about it. How if I see some fricken tealight holders on sale for 49.99 that would look great on a reception table, I should feel comfortable buying them because we ARE getting married.

Then I think of other relationships and marriages. My mom and step father...my brother and his wife, my boyfriends parents, my boyfriend''s brother and his wife....all of those are equal partnerships. My brother bawled his eyes out when his wife came down the aisle, because he was so happy. I told my boyfriend about Jake (the pricescope member...but didn''t mention pricescope) and how he saved up for 2 years to marry his girlfriend even though he is in school...and my boyfriend hasn''t put a penny away. I mean, WHAT AM I DOING?!?!
I just feel like a complete idiot.
His responses to all that:
He doesn''t feel good about
leading me on
when it comes to when we are getting engaged. He doesn''t see moving to the east coast a priority anymore. He would like to, but he sees himself working for dirtbag for years, so if the option comes up for him to go to the east coast, he will. (This is a deal breaker for me. I will NOT live in Texas forever...of course he had to leave it open though. "Maybe" isn''t the same as "I will never move." Just one of the ways he keeps me around I guess.) He said I''ve been pressuring him to get married. It''s all we talk about. True...because he tells me as little as possible. Says he wants to get married, but doesn''t want to talk about it. Wants to go look at rings, doesn''t mean I''m getting one. Wants me to send him emails about setting and rings and diamonds, then deletes them all. I mean, it''s so confusing.
And you would think that when I''m sitting there bawling and babbling he could say something like, "We ARE going to get married." or "I didn''t know you didn''t feel included in planning our life." or "I''m sorry." or "I don''t want to break up." Instead he says, "Well it sounds like you''ve already made your decision." Then sits there in silence. He said he doesn''t want me to live in TX and be unhappy, and that he can''t do anything to make me happy. Yeah he can...he can make it WORTH IT. Tell me there is a light at the end of the tunnel.
I also told him I don''t feel like a priority. Maybe his life has gotten too busy to squeeze in a relationship, and it''s probably too much work to make sure I''m happy. He didn''t say anything. I told him I''ve lost my independence. I left my full-time job to go back to school full time and let him pay for almost everything which has put him and me in a vulnerable situation. But my mom has known this and has told me multiple times that if I ever wanted to go back there to just say the word and she''d make it happen. He didn''t really have much to say about this either.
So that''s what I''m left with. I don''t know what to do. He was calling me by my first name this morning which isn''t a good sign. I''m just so confused, and upset. I mean...what do I do?
Do I give up on him? Do I wait it out? And if I give up on him do I go back to Maine? I just feel like that''s such a drastic move, and I want to really be sure its over before I do it. What if we work things out and he never wants to move to the east coast? And I mean, do I even go to him, or do I let him come to me to talk it out? I have always gone to him. Actually, he''ll come in a room and won''t say anything...which I guess it my cue to talk. Should I make him say SOMETHING? Should I get definite answers to my questions about moving and marriage before committing any more time to him?
And what do I do right now? It feels weird sleeping in the same bed as him since we are in this "fight" and he''s on a first name basis with me. Do I move into the guest bedroom to show him I mean business? I know he always has a tendency to think I''ve gotten "over" things. I really just want to know if I should give up. I''m really scared if I do it will be the wrong decision, and if I don''t I will never be made happy.
Anyway, I''m sorry this is so long. Like I said, I feel like a complete idiot. For those of you that have read this far down, thank you for caring and I really hope you guys can give me ANY advise. Besides discussion our future, we do get along great. We never fight, we always make eachother laugh. A nice happy couple. I just don''t get whats wrong with me.