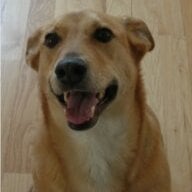 Joined

Mar 26, 2006
Messages

14,776
For reasons I don't really understand I'm just enamored of the idea of getting a big shag rug for under my bed! Of course once I get it laid out and really look at it I may very well ixnay the idea, so buying it at Costco is good because I can take it back (translation: say to the CB, um, honey, would you take this thing back?!).
Here is a link from the site, and I *think* it's the same one they have in the store based on the colors, but the 7'10" x 10' on the site is $319 and it's only $179 in the store (after rebate).
http://www.costco.com/Thomasville%e2%84%a2-Marketplace%c2%ae-Luxury-Machine-Made-Shag-Rug-.product.100034440.html
My hesitation though (OK, aside from the fact that it seems very 1970s, which is a decade I have sworn over and over never to relive!) is how to clean the thing...? I mean, does a regular vacuum really work on long(ish) shag? What about the roller? Would that ruin the "yarns" (I'm sure there's a more appropriate word -- fibers maybe?)? Does stuff get trapped down in there forever... ?!?
I also have some color indecision because the floor, bed frame and bed spread are all dark brown. My initial inclination is to get the dark rug so the whole bedroom area "disappears" (I live in one open space and the bedroom is visible from the whole place) or go with the tan sort of color to provide some sort of contrast. I can post a pic if that might be helpful to anyone.
Anyway, if anyone has some shag advice, and/or if you happen to have seen this rug and Costco I would love to hear your input!