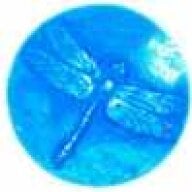 Joined

Jun 25, 2007
Messages

7,378
Or maybe just justification.
Last night I pretty much told SO that I wanted to at least be engaged by 25. Here''s the story behind this.
SO and I have been dating for 3 years. I have a promise ring and we always say technically engaged but considering I have no ring, and we haven''t moved towards that by much lately, I''m moving away from that idea. I turn 23 in two weeks. I understand that this is young, but I feel like that''s only 2 years to 25, and only 5 years after that to thirty. I have many many things that I want to do in my life, I want to learn, and have adventures and lead an exciting life. Here lately SO has been focused on his toys and we haven''t focused on finding a new place (like we need to do), and he hasn''t even mentioned engagement like he used to and he''s taken to saying that he doesn''t want to get married until we''re close to thirty


. I explained to him that I want to be able to have children either by 30 or in my VERY early thirties, I want to be able to relate to my children somewhat and I don''t want to be an old 40''s mother. I also want to be able to enjoy life as a married couple for a few years before having children, I want us to travel together, and enjoy adventures without having to worry about kids.
I have also started to notice the differences between me and SO. I love my SO very very much, let me cover that now. I just feel like he''s become very fixated on certain activities that I don''t want to spend every weekend doing, like driving his mud truck, or airboat things. I enjoy them, I love to go out and do those things, but every weekend? I want to be able to go kayaking, travel, have adventures doing other things. I love to hike, and camp, and bike, and I love the ocean, and mountains. I also love to read, and paint, and SO likes neither and doesn''t enjoy when I pay attention to those vs doing things with him, but again, I don''t want to do the same thing every weekend. I sometimes want to sit him down and ask him if he''ll be satisfied looking back on his life and seeing only those two things all the time. He is very traditional southern, isn''t interested in learning other languages, isn''t really interested in learning more about different types of music, just classic rock and country, and again, not interested in reading, or anything like that. I love all types of music, I want to learn soo many languages and travel to so many places.
I don''t feel like these little differences should matter much but sometimes they do to me because I''m afraid of missing out. Am I being ridiculous? He''s very kind, romantic, he loves me to pieces, gives me anything I want, and even puts up with my out there cooking, testing cous cous, tofu, etc for me. This past week he snuck to his mom''s whilst I was having a mom and sister evening and dug up a quarter acre at his mom''s for me to have a veggie garden

. He''s very wonderful on most fronts.
I explained with the marriage thing that I want to be young, and vibrant when we marry and I picture it a certain way, and I don''t WANT To be 30 as a bride. I want my current friends there, and what if they leave? move? etc? Sigh, am I being ridiculous?