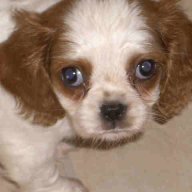 Joined

Jun 16, 2006
Messages

205
Hi!
I have been lurking here for almost a year (hard to believe!) and posted on here a handful of times, but now it''s getting more into wedding planning time and I know I''m going to need help in the coming months...so my posts will probably increase!!
To give some background (so I''m not a total stranger), MY wedding is October 13th in Hallowell, Maine. At this point we''ve done most of the important things for our wedding, and I''m ok with that stuff right now. We''re actually designing our invitations right now... (and so_happy''s posts sure have helped in figuring out some ideas!)
My little SISTER''S wedding is July 28th in Jamaica...she just started planning it a few weeks ago. I''m the only bridesmaid (technically maid of honor!), so picking out a dress seemed like it was going to be so easy! However, she had already decided a year ago (she''s been engaged a while) that she love Bill Levkoff Style 301 in taupe with the champagne sash. (the colors on the model if you go to the website). I''ve tried attaching the pic, so we''ll see how that turns out!
I''ve been searching like mad for this dress for sale anywhere (ebay, craigslist (even a global search), theknot, random google/yahoo searches) and I can''t find it. I was going to order it, but have already received a roadblock because it''s less than 4 months away. (and I don''t want to pay for rush shipping).
So, what I am hoping is that some of you who have been scouring bm dresses (like I did for my wedding) have noticed another designer that makes a very similar dress. She likes the simplicity of it - the sash in the back, the neutral colors, etc. If I have another designer, I can include that one in my searches! And of course it doesn''t have to be a BM dress at all!
I did find Alexia and Bari Jay have similar long versions, and Levkoff also has style 966 that is the same only long...it really needs to be short!
Thanks so much for the help!