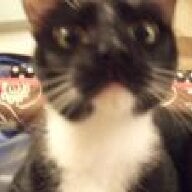 Joined

Jun 3, 2011
Messages

210
Hello everyone. We just moved with the military to a different state and have settled in. Now I am ready to purchase my upgrade ring for my 20th anniversary coming up next month. Other than lurking on this site for the past couple of months I am a total novice. I would like to move quickly given the rising prices of diamonds.
I am looking for an antique chunky cushion or OMC diamond. My budget for the whole project ranges between 10 and 12K. My requirements for the diamond itself are at least 1 ct but I would love larger if I can swing it. I also love AVC's. Basically I would like a high crown, small table, & big chunky facets. I would like it to be at least an SI1 and as for color I am okay with warm up to about a J-K. For the setting I adore the tapered french side cuts I have seen on this site from Leon Mege,
Victor Canera
etc., but I know given my price range that is probably not feasible. Obviously if I can get one of those type of settings I would not wear a wedding band with the ring. If I can't afford a nice setting like that I would love a good solitare setting I can add a band to that would sit sort of flush with it (maybe with a spacer?). My finger size is about a 6.25 if that helps.
Any advice on where to start my search would be greatly appreciated. Thanks.