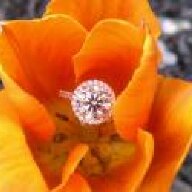 Joined

May 14, 2011
Messages

25
Hi everybody. I've got my proposal all figured out. I'm having a bonfire next Saturday with the GF, her family, my family and some close friends. I'm going to pull her aside for a few minutes for a night time toast under a large willow tree that I'm lighting up with LED string lights. I carved our initials in the tree, which is at a place I used to go to summer camp and many couples did that over the years. I plan to tell her what she means to me and show her the carving and tell her what would really make me happy would be if we can come back there one day and change her second initial, then drop on one knee.

Now, I've considered the lighting and the question itself, but there's one thing I can't relate to!

What goes through a young woman's head in the following moments?

What is the next thing she might want to do? Tell her parents? Get a better view of the ring? Something else?

I'm just wondering what else I could set up that would make the moments following the proposal more special. Thanks for any input!