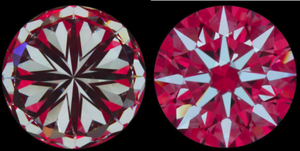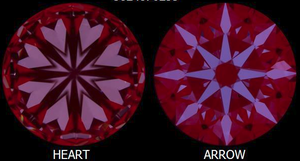 Second post here. Lost out on the first diamond.
Here are the reports of the two. I know one is more of an ideal (also scores 1.6 HCA and AGA 1A). The other does not have such ideal proportions, but I think they counterbalance each other to still make a good diamond (0.6 HCA and AGA 1B).
They are about the same in price. The jeweler said they both shine the same. No IS/ASET images available, but I have both H&A. Obviously the 0.6 HCA has a worse H&A, but it also falls outside the proportions so that is expected. I am not sure what that means for the diamond though in terms of shine.