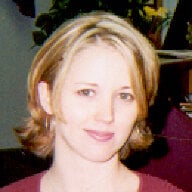 Joined

Feb 23, 2003
Messages

424
To The Resident Experts:
Today I got to visit with my Great Aunt who owns a beautiful 4.15ct Round Diamond ring with Baugettes that I have drooled over since I was just a little tyke. Well last time I saw her I told her to go get it re-appraised because it was an OLD ring, and I was really curious what the stats were (because she couldn''t find her original appraisal done years ago)

I wish I had brought my

Ideal Scope

and 10X loop with me that I got - but of course, I wasn''t thinking about diamonds on my way out I was thinking of the big Easter BRUNCH! But anyways....

Well this is what I was able to get from it. Unfortunately there was NO Sarin done - just general measurements and such. I want to know your thoughts. (it''s the center stone I care about finding the true value for her) I will then tell you what they appraised it at after I get your opinions.


Round Brilliant

4.15 Ct

VVS2

J Color

10.40-10.45 X 6.21

They said:

Cut = AGS 3

Color = AGS 3

Clarity = AGS 2

So - even though I don''t have the actual angles and such - seeing CUT as AGS 3 didn''t sit well with me. How can they even say that if it isn''t an AGS Lab grading them? I did see he was certified with AGS and GIA - don''t know if that matters. How are those measurements I gave you? Hard to believe because it sparkles like you wouldn''t believe! I try it on every time I see her!

Anyways - all your opinions and comments are welcomed and urged!

THANKS!
Dancin Girl