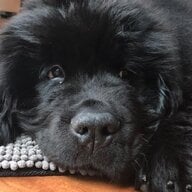 Joined

Jul 27, 2007
Messages

6,299
Hi all, I need some BTDT mom experience. Or even some "I'm thinking about doing that and can relate" mom experience.

I have two girls, aged 3.5 years and 20 months. They have always had their own rooms. For about 6 months, the 3.5-year-old has been asking if she can sleep in the same room as her younger sister. I always told Katie (older girl) that we needed to wait until Cora (younger girl) was old enough to give her opinion. Fast forward to about a month ago and Katie has been asking Cora every night if she "wants to share a room with Katie". Cora says "yes!", but Cora is 20 months and probably doesn't actually know what this means.

I have concerns, here they are:
1. They both have different bedtimes--younger kiddo goes to bed at 7:45 - 8pm and the older one goes to bed at 8:30pm
2. They both have different nap times--the younger one naps from noon - 2:30pm and the older one usually naps from 1:30 - 3ish (does sometimes skip naps).
3. They both sleep really well with no wakeups at night, which I don't want to disrupt.
4. Cora is still in a crib, but Katie has been in a full-size bed since she was 3. Katie doesn't get out of bed once she's in--I still come in and get her in the mornings. I'm afraid that moving Cora into Katie's room will change that. I have these visions of Cora throwing something out of her crib and Katie getting up to go get it and give it back and this turning into a really fun game they won't stop playing.

Part of me wants to just make the switch because they both seem excited about it. Another part of me thinks we should wait until my older daughter drops her nap because then a.) I won't have to worry about overlapping naps and b.) They would both have an 8pm bedtime (since K would need more nighttime sleep). But I'm a pretty uptight/non-flexible person, so maybe I'm overthinking this.

Opinions? Experience? Just feeling a little stuck here. Thank you!!