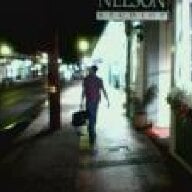 Joined

Dec 31, 2006
Messages

4,750
We have a trip coming up which is at a gross hotel.
We have no choice over the hotel and I am dreading it. So I want to make my stay there as pleasant for myself as possible so that I can sleep without being grossed out or in fear of anything. :/
One concern is bedbugs (although I know these can exist at even the fanciest hotels). And I've been looking up how to search for them, etc., so I think I have some of the general tips down (although feel free to share anything you do that may not be general knowledge or that has helped you...) One tip I read is to spray the suitcases with a pesticide before traveling but I kind of hate that idea not sure if the smell or chemicals would transfer to clothes...
For general cleanliness I am going to bring alcohol and disinfect all the surfaces. I am also considering buying super large ziploc bags and having them with us in case there are bedbugs or other critters. :/
But the other concern is possibly not wanting to sleep on the bed at all, even if there are no signs of bed bugs or anything.
I guess I can either sleep in like long pants and long sleeves, but that may be really hot and uncomfortable (not sure if the AC will be working properly, etc.)
So I was thinking something like this (which would allow me to sleep on the floor if the bed really bugs me out)
http://www.amazon.com/Coleman-Self-Inflating-Camp-Attached-Pillow/dp/B00BF9IYO4/ref=pd_sim_468_10?ie=UTF8&dpID=41OlElSMT6L&dpSrc=sims&preST=_AC_UL160_SR160%2C160_&refRID=0SE3K3S82RRCAD0GF4KG
or this - doesn't look like it would be comfortable for the floor though...
http://www.amazon.com/Hammock-Bliss-Sleep-Sack-Sleeping/dp/B001BL0ZSE/ref=sr_1_25?s=sporting-goods&ie=UTF8&qid=1463665325&sr=1-25&keywords=liner+bed
Heck maybe I can buy both and have them with me - if I don't unpack them before traveling they hopefully won't take up tons of space in the suitcase.
Any thoughts or ideas?