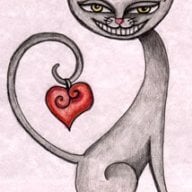 Joined

Feb 22, 2009
Messages

4,602
My husband and I did a little "stay-cation" in town this weekend for our anniversary. We got a room at the best hotel in town, relaxed all weekend, went out and painted the town red. Danced at a Prince party!! It was a most wonderful weekend. But...

On our last morning I found a bed bug on the bathroom floor. We pulled the sheets off of the bed and found another. There was even a bed bug on the windowsill!

We called the manager in and he tried to deny they were bed bugs at first. He said they were ticks. Then he tried to say "if they are bed bugs" and gave me the advice to burn all of my belongings in the room. At that point I went nuclear on him and told him that he needed to make this right. He got very apologetic and told us to leave our belongings in the room and he would find out from the pest company what to do with them.

We came home, stripped in the backyard and got dressed inside. We did bring our harder belongings inside after inspecting them. Things like my hairdryer and makeup, but I almost regret that.

Has anyone been through this? Do you have any advice?