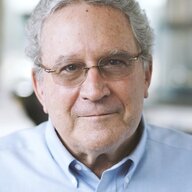 Joined

May 24, 2021
Messages

154
I was hoping for October this year. Unfortunately, with the recent covid surge in Asia, the travel 14 day quarantine wont be lifted anytime soon. Therefore I'm not sure. when, I also live in Hawaii so shipping dates varies.
Ahh. I feel your angst. To quote the late and very great Gilda Radner, "It's always something."
I would advise you to wait until you are closer to knowing the travel dates, but my personal belief is that prices are more likely to go up than down in the near future, so I am not comfortable giving such advice.
The only advice I am comfortable adding to my post above is to be sure you have a good upgrade policy with your vendor so you can upgrade if she is not happy with your choice.
Good luck,
Wink