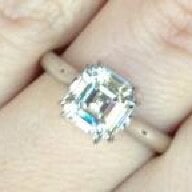 Joined

Jul 11, 2007
Messages

656
Skip below for my actual question if you want to bypass the back story....

FI and I originally decided we wanted a New Year's Eve wedding. We don't want to wait a long time and we like the idea of NYE because it's different and I think the type of party we can throw will suit us. We already have a soft hold on the venue we want, and to be honest I was getting really excited at the whole idea of it.

BUT...turns out that FI's brother (best man) is possibly going to be out of the country at that time. FBIL is getting married in September and they were planning to honeymoon in NZ during her break from grad school in December. OBVIOUSLY we can't get married without having them there (even though they tried to say "go ahead if that's the date you want, we won't be upset...)

But I'm still hesitant to move the date just yet because they haven't actually booked anything for the honeymoon. On top of that, they have been having some car issues and according to FI, FSIL mentioned that the honeymoon wasn't for sure yet because it was going to be a lot of $$$$. I'm starting to wonder, what if they end up postponing or changing their plans? They might need to put $$$ into a car and it could change their plans. Of course I would never hold it against them, but I would definitely be bummed if we moved our date and then it turned out we could have kept it at NYE.

So, my question is, should I just let go of NYE and find a new date so then I at least have something locked in and can plan full steam ahead (probably April-May 2014), or do I hold out a bit longer for NYE?
I can't wait too long on the NYE decision because we have to get planning and do STDs etc... but I'm also afraid that if we end up not doing NYE then the spring/summer 2014 dates will start being booked! What would you do???