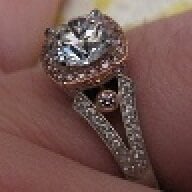 Joined

Oct 9, 2007
Messages

1,071
Hi everyone! I need some advice on how to handle MIL''s unwanted commentary from ladies more tactful than myself

Here'' the background -- I''ll try to keep it short.
I lost my job in the beginning of January, and I''ve decided to take a break from working for a month or two. In the meantime I am not looking for a new job, and am enjoying my time relaxing at home, getting our home together, and doing all the cooking, and cleaning.
My last job was 100% travel, so I only slept at home on the weekends, and DH and our home went neglected. Having this time off is really nice, and I finally feel like we''re a normal family, and it''s fabulous to finally live with DH!
Now on to my question... my MIL calls me every couple of days to see how DH and I doing. She usually starts off by complaining that DH doesn''t call her, and tell me to instruct him to call her

The last two times that she''s called me she has been asking what I do during the day. The first time I told her that I cook and clean and hang out with our doggie, to which she answered "you do that all day," in a thinly-veiled judgemental, you-sit-on-your-ass-all-day-doing-nothing tone. I told her yes, I do that all day.
Then today she calls again, asking about DH, why he doesn''t call her, and that she didn''t even know that he went to Seattle to spend the weekend skiing with his BFF. Then she proceeds to ask me what I was up to this weekend, and I told her that I was resting, and relaxing this weekend. Then she says in her sarcastic, judgemental tone "well yes, you must get tired."

How would you ladies tactfully tell your MIL to mind her business, and that my decision to take a career break is not for her to judge?
For the record, my not working at the moment is not a financial issue, as we can live and save on DH''s salary, even morso now that I''m able to cook all our meals at home.