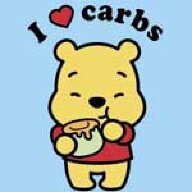 Joined

Jan 17, 2007
Messages

20
okay, so anyone that helped me before w/picking a setting... you''re going to kill me cuz i had to start over with the search. my b/f and i went to tiffany''s last weekend to try on various settings and everything that i thought i would like didnt look right on me.

anyways, i tried on their new novo setting, and though the center stone they showed me was actually not that impressive, i loved the setting and it actually looked right on me!
since we already picked out the stone through
WF
, we really wanted to stay w/them for the setting.
up until this point, i probably bothered our rep twice on questions for the setting.
that night after tiffany''s, i did this powerpoint (i know, overkill) with questions on their stock settings and customizing, since i saw another poster here from PS that had a stunning setting that was similar to the novo setting.
ANYWAYS... our rep wasn''t very warm or fuzzy and dismissed my gazillion questions with a ''she''ll love this one we have in stock'', and that was that.
while i understand it''s valentine''s day and she''s probably very, very busy, i still would have appreciated some of my questions and concerns answered. i mean...we''re not purchasing a pencil here. but i do understand she''s busy and probably didnt have time w/my powerpoint pictures and questions.
so because you all have always been so supportive, i''ve decided to come again and bother you all for your opinion.
do you think that the novo setting, which I will post, resembles the legato setting for the princess cut (which i will also post below) enough for me to not go custom? or should i seriously consider going custom? i know it will cost more if i do, but if it''s a lil more, i would certainly go for it. i had asked for a guestimate price, but didn''t get one.
anyways, what do you all think? and do you think there are alternatives? i love the thin 2 mm band look, and my center stone is a 2 ct princess. i''m also not crazy about pave, but w/a 2 mm band, it''s hard to have diamonds set otherwise, right?
thank you all again for listening to me whine and fret... i just didnt know where else to go.

--E