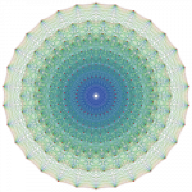 Joined

Dec 18, 2014
Messages

1,227
I don't think I've been smiling as much recently. I thought it'd be nice to have a thread about what has made us smile in the last month.
I'll start, my 2 y/o daughter loves to sing. She started really early singing simple things like twinkle twinkle little star. In the last few months her songs have been super strange, lots of made up sounding words. I had thought it was a phase, she could sing 'frozen let it go' last year. And this year I thought she'd decided songs didnt need words -- dont ask what I was thinking, I am super tired and busy atm
.
Well this evening she started to sing along to a baby computer we bought in shenzhen last year. And I suddenly realized she's been singing in mandarin for the last few months. My husband said some of it was decent too. Id just completely missed it, I guess I have been very closed minded recently. I needed the reminder of what I was missing
.