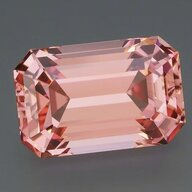 Joined

Jan 30, 2008
Messages

5,078
Truly, I hate it when I've been mulling around an observation in my head, and trying to compose the best way to write it out, and I come across someone who made the same observation, and stated it more eloquently than I could with a thousand years to work it out. It's like, damn, no one will ever believe I came to that on my own. They'll think I'm taking my stances whole from someone else. Poop.
But one must soldier on even so.
The piece linked below is by Rebecca Solnit, she of "Men Explain Things To Me". I've not read any of her books, but that essay put her on my map as seriously worth reading.
It's about cynicism, or as she calls it "naive cynicism", which is a theme in our current political threads, with people expressing high levels of concern for their personal purity, how all politicians are crooks, anyone who gets into politics will inevitably become a crook, no party is good enough, no candidate is good enough, everything sucks, and we're all gonna die. Or something along those lines anyway.
The entire piece is bloody brilliant IMO, but page 2 and 6 are the ones that I most wish I could have written.
http://harpers.org/archive/2016/05/the-habits-of-highly-cynical-people/6/