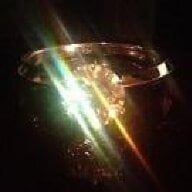 Joined

Apr 1, 2012
Messages

345
I made a huge mistake today and I want to make sure no one else does!
I was trying to find a short cut for finding addresses of my relatives for wedding invitations without getting my family involved and having my mom call my relatives. She's honestly horrible at doing stuff like this and I've already waited weeks for her to do it - so I decided to take it into my own hands and I signed up for MyLife.com to search my relatives.
The website came up on a Google search for some of my relatives and it had some of my uncles names and correct cities. It claimed if I just paid 15 bucks - I could get their address! Well I signed up... but it still wouldnt give me their address. It asked me to upgrade once, another 15 bucks so I could get their mailing address... well I did that again and still nothing. Now it's asking me to upgrade a third time and this time their details will really show up!
Are you kidding me? I just got ripped off 30 bucks and it is showing me LESS now that I signed up and paid than before I did. I will call my credit card company tomorow to cancel it and will call the website as well to call them liars over the phone. I just goggled the website after this happened and there are HUNDREDS of people who had the same thing happen to them.
Please do not let this happen to you!!! I am SOO angry right now!!!