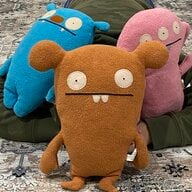 Joined

Oct 24, 2012
Messages

12,187
wildcat03|1447766019|3950707 said:

LLJsmom|1447741735|3950662 said:

Cflutist, wonderful news for you! OP, if that $8k was my bill, I would have to pay it all under my new insurance (what insurance?). Lord help me...

If you are referring to a high deductible plan, your insurance would kick in to lower it to their negotiated rates, but you'd pay the full amount (approximately 2500).
Wildcat, I do have a high deductible plan, $9000 for the family. I was told I would pay 100% of everything, doctor visits for a sore throat, emergency visits, until we hit $9000. Then we are covered only 60%. So if the "retail" cost is $8000, before applying the negotiated insurance rate, wouldn't I have to pay $8000?? I thought that is what 100% means.