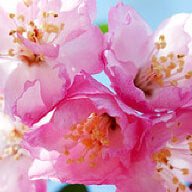 Joined

Nov 12, 2006
Messages

1,084
I am having a tough time because I chose Victorian Lilac for my BM dress colors but now I don''t know what to pair it with. I don''t mind pink....but purple and pink together in one room would be too much pastel. So...there is orange or yellow.....but those seems so harsh and this is an August wedding.
I''m looking for a basic color or two to go together in a package.
Oh and I don''t care for purple and blue.
Since my BMs havn''t bought thier dresses yet.....FI and I were thinking of changing the color to Celedon!!! I would SO be a pink and green bride if that were to happen
Before I do that, though.....is there a color that goes with Victorian Lilac (a smoky purple) that compliments it but doesn''t scream pastel?
aarrggg!