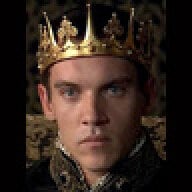 Joined

Jan 21, 2008
Messages

6,186
I don't like going to malls but when my MIL was visiting the mall was somewhere we had to go and so I did it.

This mall is not like the mall in Honolulu where they have a Harry Winston. It's not even like other malls we have with Tiffany & Co. It's just a mall.

I got a chance to look at the jewelry stores while SO was doing other things.

I guess the highlight for me was going to the Zales store.

I asked the sales lady to show me a 1 ct RB. She helpfully suggested the 1 ct part. It sounded good to me.

The setting seemed flimsy to me. The diamond, however, at least in their store lights, had little sparkles of actual color. It was worth looking at it just to see it. It was $2999 and I didn't bother to ask about specs.

I passed some other rings in the cases with more elaborate settings and I didn't like those settings any better.

Other than that, I saw a lot of colored stone bracelets, rings, and earrings in stores' windows, with price tags.

There was an emerald cut citrine. I had no way of knowing anything about the treatment(s) used, but it reminded me how much I like emerald cut stones.

The prices on all of the colored stone jewelry I saw seemed outrageous to me. There were bracelets with what I can only guess were colored stones that had treatments to the nth degree, for instance, that were around $5,000. I was shocked.

I looked at some pearl necklaces in the window of one store with prices that were truly crazy. One pearl necklace had a price tag of $8,000 and I could tell just by looking at it that it was not South Sea pearls. It was a freshwater cultured pearl necklace, with size and color mismatching. I guess if they say, "It's pearls" people with pay that, but it wasn't anything to look at and the price was beyond ridiculous.

I wish more people could/ would use the internet to do research before buying jewelry. I can only assume the quality I saw at the prices they were are things people are buying. I don't know if any of these stores negotiate, but even if they do, the prices on the tags suggested to me a lot of people are getting inferior quality at inflated prices.

Sigh.