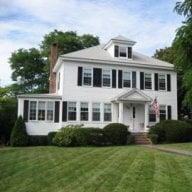 Joined

Nov 19, 2006
Messages

1,286
For a long time I dreamed about the perfect tanzanite and diamond ring...but of course I was in college so money was a bit tight. But, I promised myself I would get the ring I wanted with (part of) my singing bonus from my first job. After months of searching, I found one that I loved and was in my price range...here it is (2.8ct of tanzanite, .5 tcw of diamonds, white gold, don''t really know the other specs) It was my reward to myself for working hard and getting my dream job.
Anyways, a few months ago I was having plumbing problems in my apartment...I let the landlord know on Thursday morning, and I thought the plumbers had fixed it when I came home late that night. Friday morning I was getting ready and decided not to wear the ring because it clashed with a gold-colored pin I was wearing...and I left it on the bathroom counter. When I came home from work, my bathroom was completly moved around, I had a new sink, etc. I didn''t realize until the next morning that the ring was nowhere to be found.
Of course I called the landlord/plumbers/management company...they all denied having anything to do with my ring going missing, and I didn''t have any way to "prove" anything. I was very angry and upset for a few weeks, and then I realized that for my own good, since I didn''t know 100% that someone intentionally took it, that I would choose to believe that the plumber accidentaly knocked it down the drain without realizing or something similar. And, even more unfortunately for me, the ring''s value was $50 less than my renter''s insurance deductable!
But, I have been reading these forums lately and I came across this old photo I had taken of the ring when I first got it...still very sentimental! I just got another bonus this last week, and I am considering getting something to "replace" it...though not sure what. This time I''m leaning more towards sapphire, as it is a tougher stone.
Anyways, thanks for listening to my story, enjoy the pic!