Hello All,
My ring is here. Thanks to everyone on pricescope who gave me advice on the diamond. I ended up with a perfect ring. I was told that it is obligatory to post pictures, so here they are. It came this morning just barely in time to prevent a nervous breakdown I would have had waiting for it.
The diamond is amazing. I have been staring at it all day, and in the sunlight, it looks like a rainbow. Inside, it is a really really bright white. I have never seen anything this beautiful, and everyone I have shown it to has said the same thing. My fiance is even in love with it, and that says something.
Specs: 0.91 F VS2 GIA excellent cut from
James Allen
. The setting is a tacori setting, and I sent it to solomon brothers to have it made.
Now to pictures. My photography skills leave something to be desired, and these do not do justice to the ring. I took a lot of these in the moving car, since we were out all day. And I haven't had a chance to to take flower pictures. I'll post those tomorrow.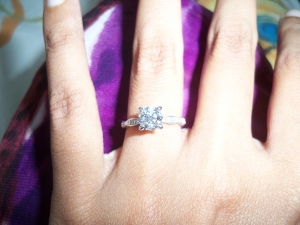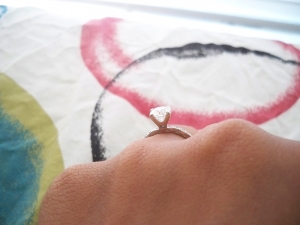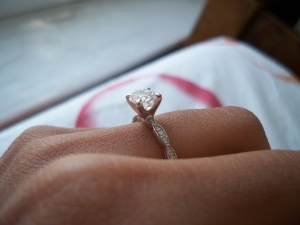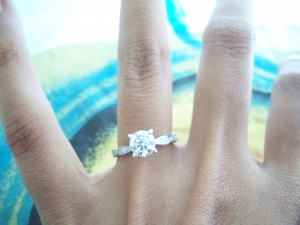 Some fire pictures. I really didn't get them right. I tried to take video, but the video just won't focus. So you can see lots of colors, but the diamond is blurry.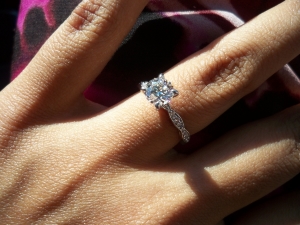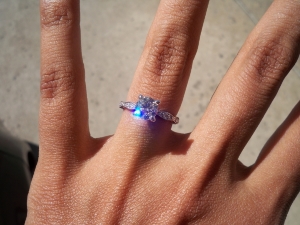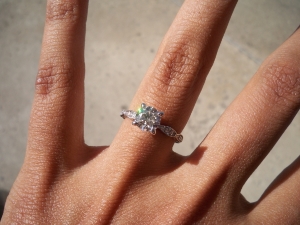 Thanks for looking.