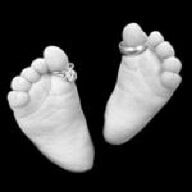 Joined

May 26, 2009
Messages

980
I hope this is the correct forum for this post...
My ring has had a hard year and has been at three different jewelers for almost six months. I am excited to finally have it back with me!
Here is the story:
I got a new setting for our 5th anniversary in 2009. As many of you know, I selected this beautiful James Meyer setting.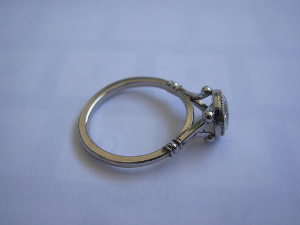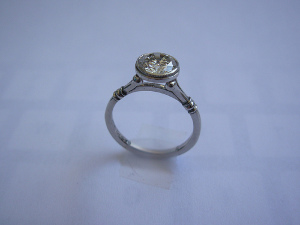 Last year I lost a lot of weight and my ring began sliding off my finger. I intend to continue with my weight loss so I wasn't ready to have it resized just then. I took it to a local jeweler, J. Brooks, that I have often used for small repairs. I asked them to put in sizing beads. I figured that this would be the best "fix" so that I could still wear my ring until I was ready to have it sized. The jeweler asked me why I didn't want to just have it sized and I explained that I would only feel comfortable having the original jeweler do any real work on the ring. I asked the store to note the slight hammer finish on the outside of the ring. This was one of my favorite features of the ring and I wanted them to call me if they were going to have to polish it off.
I heard nothing for two weeks and then got the call to come and pick up my ring. This is the ring that they returned to me.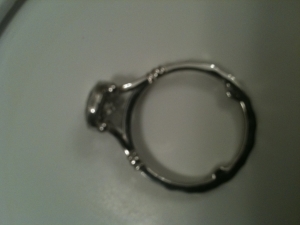 Their jeweler had "redone" the hammer finish (which I didn't ask for). The finish was so deep that there were actually dents in the sides of the ring.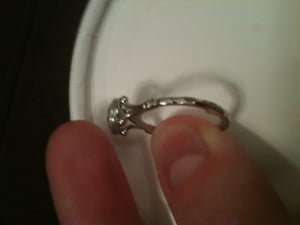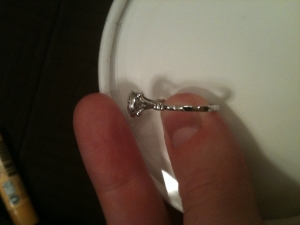 I expressed my deep dislike over what had been done to my ring. The owner told me that I had asked for that finish and that all he was willing to do was polish it off. I did not want this b/c I didn't want that much metal taken off my ring. I told him that I wouldn't be satisfied until they reshanked the ring. He said he would but when we came back to pick it up he had just buffed off the hammer finish. The ring was now significantly thinner and one side was even thinner than the other.
I didn't want J. Brooks to do anymore work on my ring, so at that point we contacted our insurance company. I wanted J. Brooks to pay for James Meyer to repair my ring. J. Brooks told my insurance company that I was a liar etc. and refused to pay. However, my insurance company decided that I wasn't responsible for the damage and agreed to pay for James to fix my ring.
I sent my ring to James and he replaced the shank. When I got the ring back I was very disappointed to sees that there were visible, dark seams on both sides of the ring.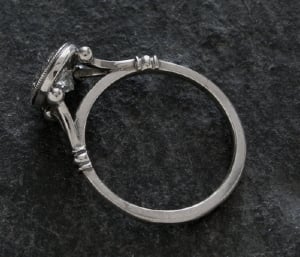 I didn't feel comfortable working with James again so I was at a loss regarding what to do. I then took my ring to OC Tanner where they laser welded a new shank on the ring. I just got my ring back about a month ago and I am so pleased with the final product. I also really like the fact that it is just as sturdy as it was when it was first cast! OC was so professional and easy to work with.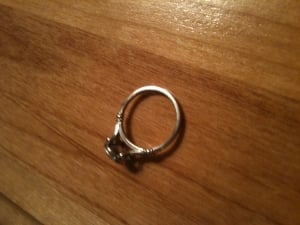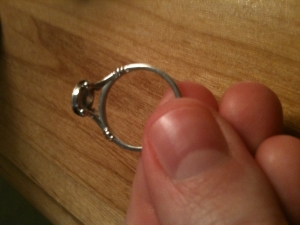 I can't believe what kinds of things can happen when you go in for a simple repair on a ring!