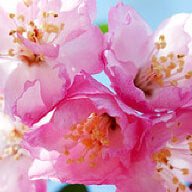 Joined

Nov 12, 2006
Messages

1,084
Hee hee.....here is my very first crack at making a bout
I chopped one of my beautiful easter calla lily stems for this!! I think it came out cute, tho!!
It was SO easy to do. It literally took me 5 minutes. Besides the bit of wire at the base, what do we think? I tried to twirl/curl the stem but my wire seems to be so darn thick! Maybe I only need one-ply and not two?
Well, we''ll see if it lasts overnight in the fridge and FI said if I made him one he''d wear it to work


We''ll see.........he''ll probably take the corny pearl-headed pin out first tho!
Any tips on making it look better?? Any pics of call lily bouts for inspiration? I''d like to practice finishing the ends more...........