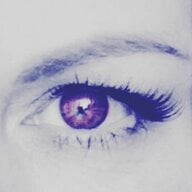 Joined

Dec 30, 2006
Messages

12,586
Here is my new 1.50ct
M I1
Infinity Diamond!
I first saw this beauty on Winks website and fell in love with it. I hadn't been looking for a new diamond so this one took me completely by surprise! It was on hold but that didn't stop me chasing it shamelessly! Luckily for me the lady who had been considering it decided she wanted a bigger stone!
I had been in contact with Dr Indira Marchant at
Designs by Indigo
in London as I preferred to work with a UK vendor. As Wink and Indira both sell Infinity Diamonds they offered to work together to give me the best, most easiest service they could. Wink supplied the beautiful 14K Yellow Gold setting and sent the diamond and setting to Indira's colleague Rob in Antwerp for setting. Then the ring was shipped to me directly from Antwerp.
I can honestly say this has been the most straightforward ring purchase I have made. I paid exactly the same price buying in the UK that I would have paid from Wink in the US. I had always been under the misconception that I couldn't get the same great prices over here, but thats simply not true. (Assuming you use the right vendor of course!).
Indira was always very prompt in replying to my questions and we would spend a good amount of time chatting on the phone! I am surprised she managed to get any work done! She is a lovely lady and is totally in love with diamonds. She is committed to providing excellent customer service.
Wink is a fabulous person! I had a lovely telephone conversation with him when I was first looking at the diamond and he is great fun. A very helpful and conscientious vendor. He is happiest when he is making his customer happy. His
Website
is great and very easy to use!
John Pollard also emailed me a couple of times to make sure everything was going well and offering to help out if I needed any advice or help.
All in all I couldn't have wished for a better group of people to work with. I would 100% recommend Wink or Indira to anyone looking for an amazing diamond buying experience!
Big thanks to my Bruddah Lorelei for all the handholding! I was a bit nervous about the colour but I shouldn't have been!
Now to the pictures!! This baby is wonderfully white face up and eye clean to me!