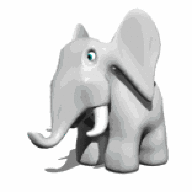 Joined

Sep 27, 2002
Messages

115
Hi!
Just wanted to post pics of my new ring to you. Thanks so much for your help, I love this forum and will be coming here everyday even though I'm not looking for diamond anymore. (I might be addicted)


Sorry for the quality of pics , I don't have digital camera , I took these with my Sony camcorder. MY STONE SPARKLES LIKE CRAZY, I CAN'T STOP LOOKING AT MY FINGER!! HELP!!


Now to details:
Center stone:
2.57ct
SI2/I (no visible inclusions whatsoever)
Table = 57%
Depth= 59.6%
Crown angle = 33.7
Pavilion angle = 41.2
Culet = none
Polish= VG
Symmerty= VG
Girdle= Thin to Sl. Thick
Florescence = Medium blue.
Setting :
Verragio #0184
I received my ring today and went to independent appraiser (with 30 years of experience) right away.
The info was accurate in the certificate; I got it appraised one more time though.


Now I need to purchase insurance for my new ring.
Ok here are my pics.
I might post some more later.