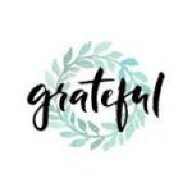 Joined

Mar 31, 2016
Messages

76
Thank you to all the PS'ers who were SUPER helpful in my schooling on diamonds. I came really close to purchasing a
WF
ACA
2.3 but in the end, paid less for a larger stone at
GOG
that I am super happy with!
It came via fed ex this morning and when I was dropping the kids off at school, I kept seeing fedex vans and was freaking out that I would miss the delivery!
This ring was a 10 year anniversary gift from my hubby.

2.63 CT
GIA EX EX EX
H color
SI2 (thankfully doesn't bother me in person. I was nervous about this and the color but both are good in person!)
depth: 61.9
table: 57
crown: 36
pavilion: 40.6
girdle: med to slightly thick
culet: none
HCA: 1.8
Med Blue fluorescence (supposedly makes it look like a G)
8.8 mm
Size 4 finger
Setting is from
GOG
. Wanted the vatche u113 but this one was half the price. The prongs are a little larger than I would have liked but it doesn't bother me too much so far.