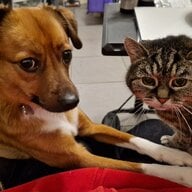 Joined

Jul 7, 2013
Messages

11,202
My mum cannot remember the spec when she purchased the stone over 30 years ago, except it is 'near 2ct and a good colour and very clean'. It is about 8mm in diameter.
Next to my E colour EC, it looks like it could be a G/H or warmer.
It looks quite clean when viewed under my 20x loupe with light, however I am not an expert.
As for the cut, it looks sparkly, however definitely not H&A.
I shall have it GIA certified for insurance purposes, and to satisfy my own curiosity.
It is currently set in a horrible ring that has features that I do not like, such as the stone sitting very high, prongs, and a knife edge shank.

I am likely to re-set it as a RHR or a pendant. Although I am a fan of ECs and step cuts, it is a nice stone and has sentimental value - I was with her when she bought it, along with other pieces of diamond jewellery for her and for me.
Some pics of my 1.19ct EC next to my new MRB, thanks mum!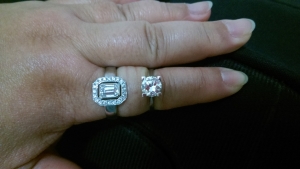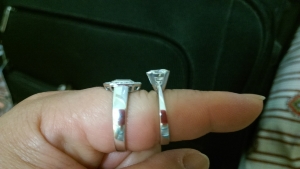 DK