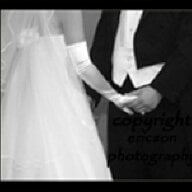 Joined

Jan 9, 2003
Messages

112
Please let me know if I should be concerned about the following princess cut diamond I found on the internet:

Carats: 0.86 Laboratory Certification: GIA
Color: E Shape: PR
Clarity: VVS1 Price Per Carat: 3864.00
Depth: 75.10% Table: 75.00%
Girdle: STK-THK Culet: N
Polish: VG Symmetry: GD
Fluorescence: NON Dimensions: 5.12X5.10X3.83
Price: $3,323.00

I was particularly looking for a perfect square which this is. I just wanted to check on the STK-TK girdle. I know to stay away from extn-tn. I was ideally looking for a medium, but this would be safe. Please let me know, this would be the only concern I would have.

Thank you in advance for your help!