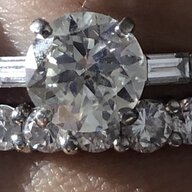 Joined

Jun 23, 2018
Messages

195
Hi everyone,
I hope this isn't a stupid question. I inherited a 6.2mm diamond that belonged to one of my grandmothers which she was given in the 1940s. I really just don't know what to do with it so I took it to my local jeweler to get suggestions. He said it was a nice color, likely F or G and great clarity likely VS2 but that it was an experimental cut with "12 kites". This is all Greek to me. He said he'd recommend that I turn it into a pendant either in a 4 prong setting or bezel or I could sell it to him for 300.00. He confirmed that it was an earth mined diamond.
This just sounds so weird to me. He said he'd have a really hard time reselling it b/c of the experimental cut and he'd be assuming all the risk to have it recut.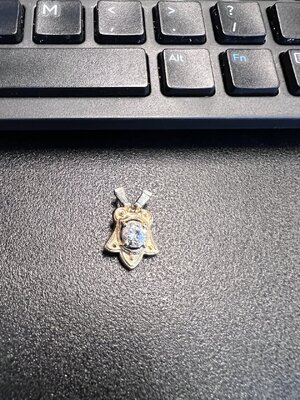 Can ya'll give me your thoughts? I don't want to sell it (I.e. give it away for nothing), and I'm not sure what kind of pendant I'd like. Looking for thoughts and suggestions.