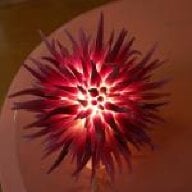 Joined

Jun 21, 2011
Messages

682
Hello Price Scopers!
I am now finally a lady in waiting. I am in my 30s and have waited a long time and kissed a lot of frogs to meet Mr. Right and I'm happy to say it has finally happened for me!

The day BF and I met was totally random as we were just out together with mutual friends. I was there with my male roommate and BF was invited by my roommie also. We were at a bar and my future BF saw my roommie talking to me and thought I was cute and asked to be introduced. It turns out BF had asked to live with roommie, but I had stolen his room!

When BF got himself introduced to me I thought nothing of him dating-wise as I was getting over a break-up of which my ex did not see the same future I did (marriage and kids)...and I had been a serial monogamist with none of my relationships ending in engagement or marriage, so it was making me cynical that I would ever find the right match for myself (my exes are an issue that would be good entertainment for another thread...any thread suggestions?

). That and BF was somewhat younger than me and a LOT younger than ex-BF, so if ex-BF was not old enough for marriage, how could BF? So I did not really see BF as dating material that first night.
I must have had marriage on the brain because that first night BF and I confided to each other that what we wanted was marriage and kids! All the advice I read on relationships tells you this is NOT the first conversation to have with a new date...since I did not consider him dating potential I took the plunge! He told me he was sick of going out with ladies in their early 20s who just wanted to party all the time, were not reliable or were clingy. I am an independent woman with an established career, friends, and lifestyle, completely opposite of what we was used to. He had been working full-time since graduating high school and was ready to settle down, but none of the girls his age were like that. Our conversation paid off because shortly after we met, BF and I became inseparable! After four months together he even moved in with roommie and I!

Now BF and I have been together for almost three years and lived together for over two of them. We love each other so much and get along great! We have only had two fights that were biggies, but we were able to sort them out amicably. My BF is so respectful and sweet. He really is a relationship-guy. Everyone who meets him loves him and my friends are happy for me (finally!). We both have nice families. We were also talking about engagement last year, but we ended up buying a house. I thought maybe it would happen Christmas , or Valentine's Day this year, or my birthday, but alas, it had not happened...
Well finally last month BF took me to look at rings! I am certain he has purchased one (which I will discuss in another thread). He knew which one I was in love with. Now I'm just waiting for the proposal....he has a few options like we are going on vacation to the Caribbean in the fall. But that is so far away! I hope he does not wait that long!
I am happy to share my story and read others! Thanks for listening!