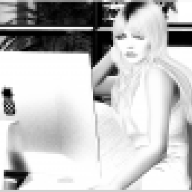 Joined

Jan 10, 2016
Messages

85
Hi everyone - very much enjoying this site and looking through the photos of both old and new gorgeous jewelry!
I'm sharing a photo of a ring I inherited from my grandmother, via my mom. The ring was purchased sometime in the late 1960's or early 1970's. My mom was given it for safe keeping some years later and when she passed, my sisters and I split up her jewelry. This is a piece I specifically requested although, really am not able to wear it due to it's size. The coverage is enormous and I have small hands. It's pretty much not wearable although I do pull it out when attending special events such as weddings.
If anyone can tell me more about it, I'd love to know. I do believe it is Edwardian, not Art Deco but perhaps I'm wrong? I don't know the stone sizes or grading. There are 3 of the same size and then some smaller ones around the side which can't be seen too well - but they are there.
Excuse my chipping fingernails lol. I had been doing gel manicures for a few months and well, that totally messed the nails up. I do not recommend!