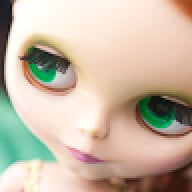 Joined

Jul 5, 2006
Messages

957
Hi!

I've Been a lurker on here for many months now, I thought it was time to post

I love this site

---its sooo addicting!!
This is my first Bling---- my mom gave me 2 diamond rings that were used to belong to my grandmother..and before her... my great grandmother.
The smaller of the 2 diamonds--- I believe it is a .50CT OMC? (still getting used to the codes ) I had custom made into a neclace at Barmakians they added .13CT of diamonds around the bigger stone. Overall i am happy with the piece......But i wish they had shown me a few diff options or something.... they didn't show me anything---i went around and described what i wanted it to look like comparing it to other pieces that they had.

But i still love it

The second diamond my mother gave me is a .75CT OMC or OEC? THAT one will be in my engagement ring!!!! ..which should be coming this month!!!! (with the proposal..of course

. I picked out a setting LAST YEAR... and have been waiting every since

hehe.....well the times almost here---so there will definitaly be more pics of that coming sooon! THE SETTING IS SOOOOOO nice-- like nothing i have seen--i told him--i would take it with nothing in the middle, i don't care--its THAT Pretty---and We have researched and loooked and looked online and in stores forever--drove the BF crazy

hehe but he had fun too---phew! there was so much stuff to learn. I only found This site about 5 months ago!! But i have been hooked ever since!
ANYWAY!!!\
without further adoooooo
here are a few pics of my Custom Neclace