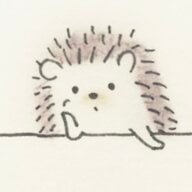 Joined

Feb 12, 2020
Messages

85
Hey ladies,

Finally decided to join PS after years of admiring your beauties from afar.

I am impatiently waiting for my ring! We've been together 4.5 years (I'm 26, he's 27). It's in the house and we picked it out together but he won't let me see the finished ring!

It's a GIA 2.15ct G S1 XXX on a plain platinum band. The inclusions are minor feathering near the bottom of the diamond so I'm stoked as you can't see it unless you really squint and know it's there. We bought it at an Aus jewellery chain (and probably paid a hefty amount to their mark-up, but my SO didn't want to make this type of purchase online).

I am going crazy waiting... I know it'll be in April but it's so long away! Anyway, I just wanted to share the ring specs... and say hello!