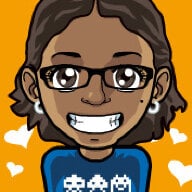 Joined

Mar 27, 2009
Messages

436
I''ve posted a couple of EC''s over the last few days from
WF
and ERD. Well believe it or not...I found *THE* diamond today! Here are the specs:
Size: 2.06
Color: J
Clarity: VS2
Cut: Very Good
Table: 68% (a little large but the diamond isn''t "glassy" at all)
Depth: 65.1%
Polish: Very Good
Symmetry: Excellent
Fluor: None
Girdle: Medium
Culet: None
It''s a stone I''ve been eyeballing on
BlueNile
for a couple of weeks now. The stats looked great but the price was entirely too low so I assumed there was something HORRIBLY wrong with it. But eventually curiosity got the best of me and I ordered the diamond -- I''m really glad I did! Today I took it to an independent appraiser who confirmed that the GIA specs were accurate and told me that the stone was beautiful and that I''d found a REALLY good deal. The stone faces up really white and has tons of life and brilliance. Definitely a relief hearing it isn''t a dud.

Now here''s the problem: we wanted this stone to be an upgrade from my original diamond so the plan was to add it to my current e-ring setting. But the size is significantly larger so it doesn''t look like it will work very well with the original setting. Instead, I''m hoping to find a platinum, double-prong band that''s really thin and petite (1.5 - 2mm wide). Very similar to Dani''s lovely e-ring setting but with a thinner band. Any suggestions on where to look?