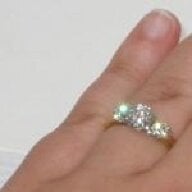 Joined

Dec 12, 2008
Messages

1,557
I''ve been debating whether to post this or not because I haven''t been a member very long but I''ve been spending quite a bit of time on here lately and you guys are so supportive...

My cat, Jeffrey, was hit by a car. He lived back home with my mom and his brother from the same litter. I adopted both of them when I was a freshman in college (I lived at home). When I moved away to go to law school, they stayed with my mom. They were both always indoor cats but after I went away, my mom starting letting Jeffrey go outside. Her reasoning was that he wanted to...

Well, she told me today that he was hit by a car. She doesn''t know when, she just found his body. I am so upset...and so angry that she let him go outside. I just got off the phone with her right away because I didn''t want to say anything that I would regret.

So anyway, I''m just sad and angry- but mostly sad. I don''t really know what I''m looking for...just a little support I guess.