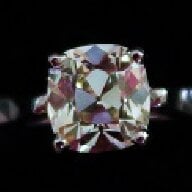 Joined

Dec 6, 2006
Messages

1,630
I`m looking for some advice on 2 questions. I
We have 2 adult cats. Question one is about only one of them - the oldest one.
A male, 13 years old, awesome personality, friendly. We got him as a kitten when my daughter turned 6. She is now 19 and leaving for University.
Question 1: Will he go into a depression with her leaving? He is her cat big time and sleeps with her and always cuddles with her. They are very, very close. We have 2 other children. A 15 year old boy who doesn`t do much with the cats and an almost 7 year old daughter who loves the cats and pays them much attention. Will he start paying more attention to our youngest to ease his loneliness? Anybody have experience with their children (or other family members) leaving and seeing changes in the cats?
Question 2 concerns both cats.
Our second cat is a 7 year old female whom we got when she was 8 months old or so. Took the older cat a long time to accept her and even now they don`t have much to do with each other. They are both spade/neutered. We have the opportunity to adopt a kitten in a few weeks time (friend`s cat had a litter 5 weeks ago). Our youngest daughter plays with this friend's daughter almost every day and has fallen in love with one of the kittens and wants it badly and it is available for adoption. I would love another cat but I am really worried that my oldest cat, who will already be depressed from his "mother" leaving, will have a cardiac if we bring another cat into the house.

He may just run away and never come back! The female I don`t worry as much about because she`s more independent then the male.
One one hand, the kitten would be a great distraction for our youngest daughter (and me!) because she (and I!) will be missing her big sister but on the other hand, I don`t want this new kitten to negatively affect my older, much loved cats.
Any advice on what I should do would be great!! Thank you!
Cachette