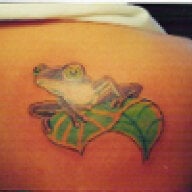 Joined

Dec 12, 2008
Messages

10,614
Can anyone talk to me about this? We have a new student coming who has it, and also a feeding tube. The lead teacher was told it's localized to the feeding tube area, student wears a belt to cover it, whoever does the feedings needs to wear gloves and wash before/after. That's it.

I'm kind of irritated that all of the staff was not talked to about this, just the lead teacher, and she was given a paper to read to us "this is what we need to do", which is what I wrote in my opening two sentences, and when we asked questions, she had no answers for us, so we're just left wondering what to do. There is a nurse that has 30 minutes per month to come to the classroom and check w/us, answer questions, see how things are going.

The student starts the day we return from break, and we were just given the "heads up" today, the day we get out early for break.

How concerned do we need to be? Not just for ourselves, but we have 18 other kids in the room too, and they're all between two and a half and four years old. Nobody has figured out about covering noses/mouths, not picking noses and wiping it willy nilly, not putting toys in their mouths etc.

We've already got a student w/a feeding tube; I can do those feedings, insert and remove the tube etc w/my eyes closed, so we're not worried about that part. The infection is what we're concerned about.