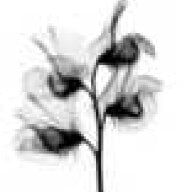 Joined

Oct 22, 2005
Messages

1,747
Ugh, my mom's mad at me even though I did NOTHING.
She messaged me saying that she felt bad but she was cancelling on my cousin (again, it's been 4 or 5 x now) b/c she was too busy to see her this weekend (she made up a story to get out of seeing her). All I wrote back was "aw, poor [cousin], you always cancel on her." She fires back with "Actually, I havent been well lately -- whatever" (she's had a rough past couple months, I'll give her that, but even way before that, she almost always cancels on her), so I just wrote back "I know, but even before...", and she just put up an away message.

So I just wrote "don't be mad at me, I didn't do anything" with a little frowny face but she didn't respond.
She hates being called out on anything, I can't tell you how much I walk on eggshells with what I say b/c I'm afraid she'll start a fight with me and get mad and yell and make it my fault, even if I try to gently point out that she's doing something that's not so nice. She'll bring up past things that you ever did wrong to her (even like HIGH SCHOOL) and if you make her slightly mad, she'll say such personally hurtful things especially to make you upset and I just can't handle it. She just attacks if she gets called out on doing something she shouldn't or if you disagree on something personal.
I'm not telling her what to do, it's her perogative, but she said she "felt bad" about blowing off my cousin. It's such a little thing but I know how she gets and something like this makes me sooo angry b/c I know she'll blow it out of proportion and it's really upsetting to me.
I'm just annoyed that something so small can blow up for no good reason. She'll prob turn this into something else and it'll escalate and in the end I'll have done something catastrophically wrong to her.