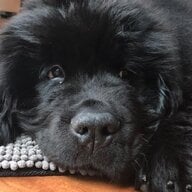 Joined

Jul 27, 2007
Messages

6,299
Hi all--long time lurker in the gemstones thread. I could use some help from you wise ladies.
My husband was wanting to get me a mother's ring for Mother's Day this year, but given that I'm a long-time PSer, he was scared to go do this on his own. So for Mother's Day, I promised I would tell him what I wanted. Now I just have to figure that out.
I have 2 daughters, both born in February (amethyst). We also had 2 dogs who passed last year (Byron and Bosun). They were just as much my children as my human children and I really want to honor them in this ring as well. They were born in June and December (alexandrite & tanzanite or zircon). So this is what I'm thinking:
I would like 2 smaller bypass rings that I could stack. One ring would have the girls' birthstones and one would have the boys' birthstones. I found a ring on gemvara that I really like (pic below). I like these rings because they are dainty enough to stack, they are relatively inexpensive (under $200 each) and it's easy for my husband to simply order them.
A teeny part of me would love to have the stones be pear-shaped (I am a sucker for pear-shaped gemstones, I already have a few, but they are too large for this project). The problem is that I think it would be really hard to source some very small (let's say 4mm in length) gemstones--I've checked with many of the vendors on the gemstones vendors list and they just don't seem to be available. If I did find the stones, then I'd probably have the settings custom made.
So I guess my questions are:
1. If it were you, would you just order the Gemvara rings?
2. Is there another vendor who does bypass rings in gemstones?
3. Is it too difficult to source small (4mm) pear-shaped gemstones (amethyst, alexandrite & tanzanite)?
Any opinions or ideas are welcome!