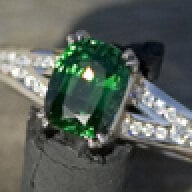 Joined

Aug 3, 2006
Messages

9,613
AmeliaG|1309392412|2958493 said:

JewelFreak|1309390339|2958459 said:

I thought Andrew had girlfriends. Saw an interview today in the Daily Mail where Fergie said he's dating a very nice girl right now. Hmmmm, hadn't heard those rumors.

Me neither. He's always had a reputation as a ladykiller. My mom told me he once dated a **** star before he met Fergie. I imagine that didn't go over too well with the royals. Sarah didn't go over too well either. Ah well, as they say in Britain, Andrew just seemed to never go out with the right sort.

Although Sarah seemed the right sort for awhile - my mom maintains the Royal Family loved Sarah when she first came into the family which I find hard to believe. Apparently Diana was getting mad because everyone was telling her 'Why can't you be more like Sarah?' Ouch.

I have no confirmation for this other than my mom but she's a pretty loyal royal watcher and she usually is right.
Koo Stark (aka Koo Starkers) wasn't a **** star - she merely posed in the altogether in some magazine. But was very frowned on for that reason.
Sarah wasn't seen as quite right as she had lived with another man for several years before getting together with Andrew. I think she found it very tough when he pretty much disappeared off with the military as soon as the honeymoon was over. While this isn't unusual for military wives I think it's a bit different when you are stuck in the limelight, expected to start carrying out official duties and cope with all the 'rules' on your own.
She was seen as fun and young and bringing the RF down to earth - but the toe-sucking kind of wrecked that...
The Queen has asked that all her grandchildren date future brides for the best part of 5 years so that they have a chance to see whether the lifestyle is for them once the starry-eyed phase is over and they are looking clearly at a reality. One of the reasons that I think Kate and William will be such a successful marriage is that she knows the score and has signed up for it as she loves William not because she fancies playing princesses.
Re Hewitt - my understanding was that the relationship between Diana and Hewitt began before Charles started having an affair with Camilla (The understanding was that the affair began in 1986, but apparently Hewitt then admitted under hypnosis that the affair actually began in 1982 which would mean he could potentially be H's father). Before 1986 C & C were friends rather than sleeping together - but in the way that a wife would not like her husband to be friends with someone. ie. Camilla was his confidante rather than his wife having that role. Diana was also very aware that Camilla and Charles had a lot in common - they were closer in age, both like to hunt and had similar quieter interests like classical music and painting. Diana was a generation younger and with interests and tastes that her husband didn't share.
Strangely, many years ago when my parents were clearing out their attic they came across an old newspaper which had an article wondering if Charles would propose to Camilla - the photo of Camilla in her early 20's looked remarkably like Diana. It's always made me wonder if it was one of the reasons that he chose to marry Diana...