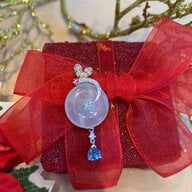 Joined

Jun 6, 2013
Messages

1,628
Thanks to this thread and @Bron357's lovely rings, I now also have two rings from this vendor!
The first is set with tourmalines all around and I must say I'm quite impressed with the cuts on these. Very often when I'm looking at side stones in silver jewelry, they're usually quite windowed which makes sense since they're using cheaper stones. But there are no windows on these at all. And the colour of the opal is gorgeous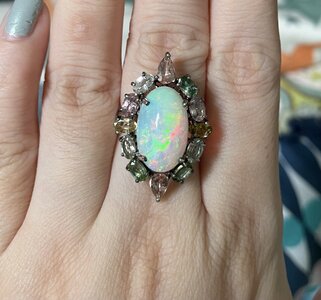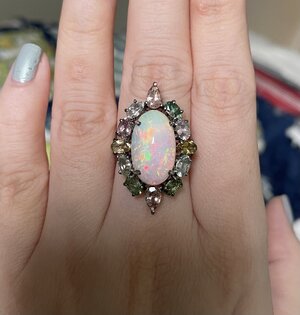 The other ring I got was a black opal. Pretty sure it's smoked as it has a dark red colour when held up to the light. It's much harder to get flashes from this one… it pretty much looks black under strong direct sun, and has the most colourplay in indirect sun. However I think it is a very pretty ring especially with the delicate orange halo.