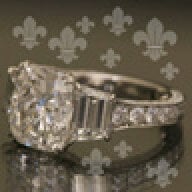 Joined

Nov 20, 2007
Messages

2,845
This morning''s news reports Stanford Financial is being charged with 8 Billion in SEC fraud. SEC claims massive fraud in selling of his CD''s.
I''ve been reading the reports for about a week. As an investor, there were red flags every where, but I suppose if you are willing to park
your millions offshore, then you are taking huge risks. All the mahogany offices and dinners must have worked on those desperate to hide money.
There was no way he could give such high interest on CD''s in this economy, he was offering rates double current rates. And he was highly secretive about
the banks investments.
His banks were on Antiqua and Barbuda, his offshore paradise. Allen grew a huge empire there. He contributed to growth there, employing
many in his banks and other businesses. Allen owns airlines, resorts, restaurants, banks. I''m sure there is a lot more. He had a huge interest
in cricket there and gave millions of dollars to support it. I suppose his life of yachts, planes and helicopters is about to suffer some loss.

What a shame. I can''t say I''m totally shocked, because I knew Allen Stanford in the early 80''s.
He is a big guy with an even larger personality. The Allen I knew was bold, never afraid to take risk. Seems he has been taking many.
He was also very generous to those around him. I feel for all those he employed and their families.
Who knows what will come from these charges, but it can''t be good.