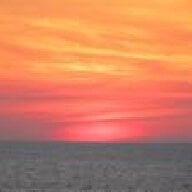 Joined

Sep 16, 2009
Messages

2,345
So here's my dilemma:

I'm in the final stage of interviews for a job in a new city. If I get the job, DH and I will sell our condo and rent in the new city since neither of us have ever lived there before and we don't feel comfortable buying with so many unknowns. We're trying to arrange some viewings while we're in town for my site visit next week. Unfortunately, almost every landlord we've spoken to says no pets. Here's the issue, as of 2006, its illegal to include a provision in a lease banning pets. In my province, any such provision is void because it's considered discriminatory. This means its perfectly legal for me to sign a lease in a no pet building, and still bring my cats. Once we're in, its also illegal to evict based on the presence of pets.

So I know my rights, but I feel like its underhanded to move the cats in behind the landlords back like that. I want to tell them, but DH doesn't because there are only a few rental opportunities in the area we're looking at and he's worried they'd find some other reason to deny renting to us if they knew about the cats.

I really don't know what to do. Part of me wants to be honest so we don't get off on the wrong foot, but part of me is annoyed that they're blatantly ignoring the law by continuing to ban pets.

Decisions decisions.