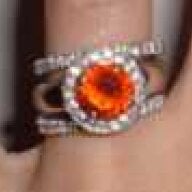 Joined

Feb 25, 2005
Messages

3,287
We have put our kids into a lottery for the Montessori Charter school. Please everyone keep their fingers crossed. The drawing is in Jan. The public schools around here have gone to Heck in a Handbasket.. oh who am I trying to fool, they have been there.

I went to visit the school and almost got down on my hands and knees to grovel and BEG the head administrator to let my kids stay. I have heard bad and good things about this philosophy, (the Montessori ... not the begging one) But all I could find was a bunch of happy, well rounded children that were making higher test scores on EOG than in the public school system.

Any opinions ont he Montessori Philosphy?