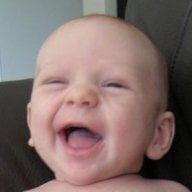 Joined

Feb 27, 2006
Messages

3,136
My mom''s emailed me asking for help picking out a dress, as she''s not having all that much luck finding things so far. And you ladies always have such great ideas that I thought I''d ask you.
Part of the email:
"(FI''s mom) got a long green one, and I was thinking of trying to find one in a blue-- Whenever I asked for advice in the stores (Neiman Marcus, Saks, Macys, Bloomies, Lord & Taylor), they showed me more mature looking dresses rather than ones I''d probably normally shop for.... My problem is that few of them [the local bridal stores that she''s visited] have the gowns in my size--only in 0''s through 10''s. Lord and Taylor was the best regular store I found and they''re still getting their spring/summer collection in, so I''ll keep checking them out, too. Blue seems "out" this year except for navy, but that''s what I want so I''ll keep checking."
I''m not completely sure what size she is, but if I had to guess I''d say 14. She''s going for something "distinctive and sophisticated" but not matronly. She''s not wild about her upper arms, so something that would cover them some would be ideal.
She sent me links to these dresses as ideas:
Any ideas for her? TIA!