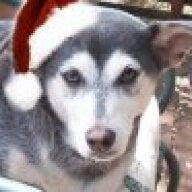 Joined

Nov 12, 2004
Messages

4,255
This is all the fault of certain PSers who shall remain nameless...you know who you are!

I was at NM yesterday, and somehow walked out with my first high-end designer bag. What have I done?

For some reason it spoke to me: squishy, summery, comfortable...and terrifyingly white. (Have no idea how I''ll keep it clean)
I did look at B-bags, of course...but REALLY don''t like the big gold-colored hardware...
Anyhoo, here''s a pic: Miu Miu...I don''t even know what the style is called. Do you like it? Was I temporarily insane? Should I return it?
widget