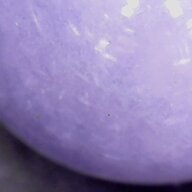 Joined

Sep 20, 2009
Messages

2,323
@LightBright
@Calliecake
Thanks, whooohooo! again, thanks for the friendly moral support
The post is a complete mystery to be now days, due to decreased volumn/ profit we only get delivery 3 days a week - i have no idea what days they are
couriers on the other hand seem to deliver any time
Way out in the 'burps on the very outskirts of the city the courier seems to deliver at the end of the day on the way home
[/QUOTE]
Wow, 3 days a week and not sure the days. That would be a challenge. Are you in the burbs on the outside of a main city?
What a crime story!
Hoping for an update here!

Our house is tricky to find, so whenever it's a subcontractor and they're not particularly motivated, it get super annoying for me (claimed attempts that never happened etc..) . Had the "out for delivery" for several days lots of times...
The mail lady a nd the regular parcel guy and ups/FedEx know us, though, so that's reliable.
I suspect the "out for delivery" might just mean the carrier has it, but who knows...on a heavy day maybe they offload what they can't handle and add it in for the next day.
Contractors and subcontractors seem to be the most undependable bunch sometimes. We contacted to have a home improvement and on that day...no one. They just did a no call, no show. If they had the "I can't find it" I am sure they would use that.
I hope you get your bracelet

@moneymeister

!

I have had things marked as delivered but we never got it (clothes), things delivered then gone missing & then show up later, stuff for ppl 5 blocks away show up. Just very weird.

Then again, my parents got an rsvp to my wedding (from their next door neighbor) years after I got married! Was lost in the mail for a few years.
Wow, just how does that happen? We've had a few cross deliveries, but that was my fault with an address change and using the wrong house number - totally on me!
I once awaited a ring delivered from Germany. All fine, then updates stopped. Forever and ever and ever.... then, one fine day, it was miraculously delivered just like that. And still no update...
Would you have customs? I'm curious. I am glad it showed up eventually. I hope these stories can help the next lady waiting for a package. It seems that eventually they turn up....eventually.
I bought a dress that disappeared into thin air for 4 weeks.The seller gave me a full refund & 10 days later it turned up. Now I'm waiting on a turquoise necklace that has also disappeared.It should have been here 2 weeks ago. The seller is going to issue a refund. I absolutely hate it when that happens.
I also hate it so much. That poor seller having the inconvenience and potential loss (if they do not insure). It's bad enough some buyers may be dishonest (sellers too).
Same thing happened to me. Delivery was marked as delivered and nothing was there. I called the company I ordered from and they asked did I want a replacement or refund. I said replacement. They sent it right over within 2 days. But then the original order showed up (despite being marked delivered over 2 weeks prior) so I sent it back to the company. Why does USPS mark things delivered before they are actually delivered? I spoke with them via phone and she said they aren't supposed to do that but they occasionally do.

Glad your package is on its way to you

@moneymeister

!

I hope it is rubylicious!
Thank you Missy. From my sketchy understanding of the USPS there are sorters working nearly round the clock to sort items. Occasionally it gets tossed into the wrong sort bin and that sets off all sorts of issues. My guess is that is what happened here. Probably to most of us with the strange stories of our jewelry taking exotic trips off the route.
I hope it's rubyliscous too!